Company introduction reference
Handan Doushi Electric Power Hardware Manufacturing Co., Ltd. was established in 2015. The company is located in the East Industrial Zone of Luoyang Village, Yongnian District, Handan City, Hebei Province. We always provide customers with good products and technical support, complete sales services, and hot-dip galvanizing workshops.
The company's products are widely used in power construction such as the State Grid and China Southern Power Grid, including Hebei, Henan, Anhui, Inner Mongolia, Gansu, Tibet, Hunan, Hubei, etc. While exploring the domestic market, the company actively explores foreign markets. Products are directly exported to more than 30 countries and regions including Russia, Canada, Chile, Brazil, Malaysia, Thailand, India, etc., opening up certain overseas markets for power products.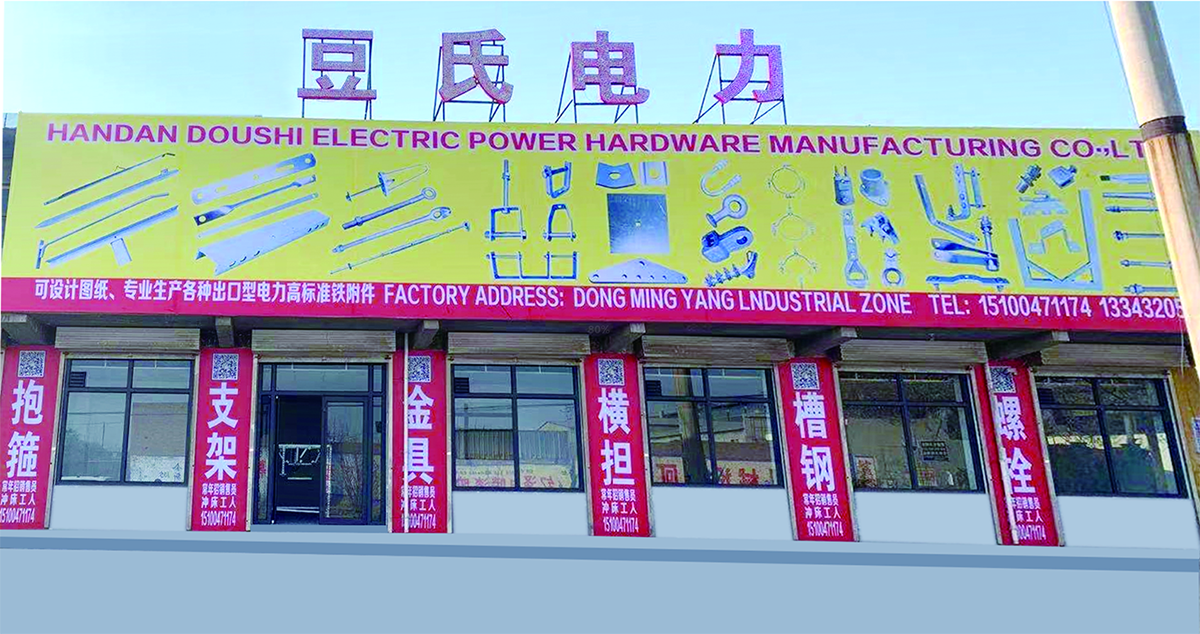 Dou's Electric Power, lamented that the 70 years and 80 years have not caught up in the era of business opportunities, and the market will never lack customers, let alone rivals. But I don't think it's too late to be late! Our scale is not magnificent, because we don't need to look beautiful on the surface. We are not a catwalk business model. We rely on the strong, strong leadership with wind and rain, and the wholehearted employees, leading us through the waves.
We started with two people, and grew from a stumbling. We started with a device and built from nothing. Constantly adding equipment, constantly learning from lessons, and accumulating experience, always imagine what customers prove, and sincerely wait for customers' true acceptance and recognition.
At present, there are 20 employees in the workshop and 10 electric welders. The monthly production capacity is 800 tons, and it is exported to more than 30 countries and regions.
The company produces 10 volts of various conventional special-shaped, iron accessories, wire rods, etc., available from stock all the year round, and the daily price fluctuates with the price of raw materials. We only produce iron accessories and we have an experienced team.
Cooperation is one stop to the end, the present of the customer is the tomorrow of our Doushi!
Production and testing equipment
Product production process
C-Shaped Steel/angle Steel/channel Steel Forming → Automatic Punching → Manual Welding → Precision Stamping → Heat Treatment → Quality Inspection → Finished Product